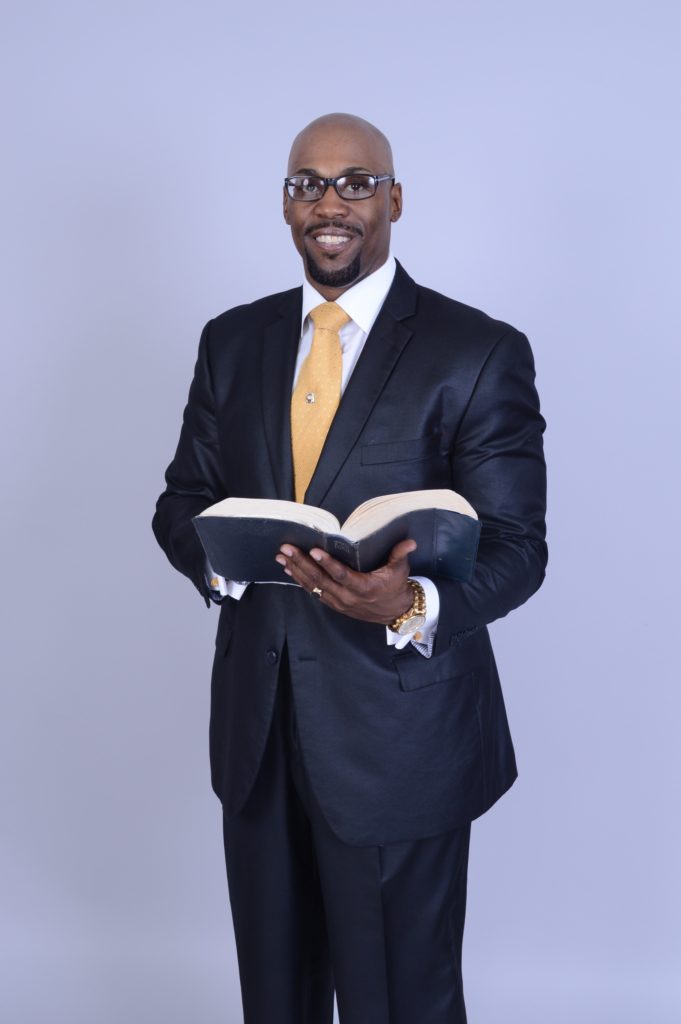 Pastor Christopher J. Murry
  Rev. Christopher John Murry was born September 5, 1973 in Chicago Illinois to Pastor John Murry Jr. and Wanda Murry he is the eldest of two children. He is a third generation preacher following in the footsteps of his grandfather Rev. John Murry Sr. and father Pastor John Murry Jr. His spiritual foundation began at the tender age of four being baptized at the New Covenant Missionary Baptist Church in Chicago Illinois under the leadership of Dr. Stephen J. Thurston, former President of the National Baptist Convention of America Inc. Rev. Murry has been the beneficiary of powerful spiritual leadership beginning with his grandfather his father and also by his Pastor Rev. Dr. Stephen John Thurston to whom he was licensed (1997) and ordained (2003).
  Rev. Murry is an experienced vocalist, songwriter and musician performing with the likes of Stellar Award nominated Kim Stratton, Stellar Award Nominated group New Direction, Stellar Award winning producer and song writer Percy Gray, Adrian B. King and Reverence, William Smith Jr and the Renewed Voices for Christ to name a few…but it is his passion for the proclamation of the word of God that is truly extensive, under the tutelage of Dr. Stephen J. Thurston was he given the mandate through God to preach His word with joy, enthusiasm, exuberance and excitement but most importantly sound doctrine and to accomplish this objective in season and out of season. It is with this passion and commitment that he has received an associates degree in theology from Slidell Baptist seminary and is currently in pursuit of his bachelors in theology from Andersonville theological seminary.
  Rev. Christopher Murry is the husband to the lovely Charon Murry they are the proud parents of four adult daughters and a set of 16 year-old twins Christen Jahn'e and Christopher John II. Rev. Murry's pastoral experience spans 13 years a over the past 6 years served as the pastor of the Greater Harvest Missionary Baptist Church in Muskegon Heights Michigan. On April 2, 2016 GOD saw fit to elevate Pastor Murry to the New St. Paul Missionary Baptist Church of Warren, Mi, where he now serves as senior pastor.